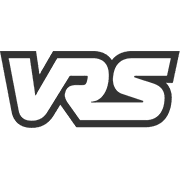 The Client and Their Brief
Mercedes Sprinter Racking for RS Recovery – Featured Case Study
Van Racking Solutions and RS Recovery are no strangers to each other with VRS proud to have been involved in fitting numerous vehicles for them since 2016. RS Recovery as a business have grown significantly in recent years and provide recovery and breakdown services nationwide to a wide variety of clients, many of whom have large fleets on the road and require a range of services provided by RS Recovery. Based in the Midlands they are able to service the needs of their customer base via their designated call centre. RS Recovery are highly regarded throughout the recovery industry and attract an enviable number of followers via social media.
Planning the project
Shaun Conway one of the RS Recovery team contacted us with a project request to produce a racking design and electrical install for a service van. This is the second van we have completed for Shaun, the first being a racking and Migi Compressor Generator install. This case study relates to the second van that Shaun wanted completed, we were asked to produce a racking design incorporating a Migi combined Compressor Generator alongside an Electrical design to include Split charging system, Inverter, Internal and external lighting strobes, beacons with a few other extra items added in.
The Solution
Our racking designers and Auto Electrical design engineer immediately set about the task of producing a comprehensive racking design with a detailed Electrical specification all designed around the space of the vehicle not forgetting to incorporate the Migi machine which features in an ever-increasing number of RS Recovery vehicles. Both VRS teams spoke with Shaun during the design stage and kept him in the loop with all the developments to ensure everything was just how he wanted it to be.
The End Result
Normally in the conclusion of our case studies we speak with the customer to check they are happy with their new racking and what they feel the benefit was to them and their business. We also ask them to describe their experience of interactions with us at VRS from start to finish, and of course if we could have done anything better to improve our service. We are not going to do that this time though because Shaun very kindly wrote a comprehensive Testimonial and Shaun's words are worth more than ours in our opinion! Please read his comments below –
What The Client Said
A few words from Shaun Conway at RS Recovery

This is the 2nd van build I have been involved with Van Racking Solutions. The First build was Full Racking and Generator/Compressor supply/Fitment. This Time Van Racking Solutions were requested to do the Racking/ Compressor/ Generator but also all electric designs and installation. This involved Split charging system, invertor, interior lighting, outside lighting, strobes, beacons, T Bar installation as well as a few extra items.

Design and Build

From the initial conversation, I then received a digital layout of the design I requested. Once everything was agreed the time frame to receive the full kit was very impressive. I was then called by the inhouse electrical team. We spoke about what systems I wanted, position of items, Layout. Again, I was sent emailed documents to go through exactly what was requested. The communication was Fantastic. You really get a sense of nothing is too much trouble.

Upon the Van arriving the Racking system was installed very quickly. I was sent regular updates of how the build was going with Photos. I requested a couple of extra items which included retractable airlines, under floor air tank. Again. This was not a problem.
Upon collecting the Van, I found the build quality of the Racking System is the best I have had and that's 20 years doing Mobile Work so have used many different systems. The electrical departments work is amazing. The Layout and cable run is neat, out of sight. All electrical Items are in 1 area and layout is easy to understand if there were any issues down the line.

Everyone at Van Racking Solutions is extremely friendly, can't do enough to help you and the product is second to none. The Backup is great. I received a call a few days later to check everything was okay and to the standard I wanted. Its far more than that There are many Racking companies but none of them can offer the complete package in 1 place except for Van Racking Solutions Ltd. Every stage and Department were 1st class. I really cannot say enough good things about this Company. 5 Stars.

A few months later

Been using the van daily now since February. Everything is working fine. A personal thank you again to yourself James. I know I am just an employee of RS but the time you give me is top Quality. Sam, Your work is truly Amazing. Genuinely. I never expected the work to be that good. I know that's what you do but sometimes it's good to hear good news about your work. It really is fantastic. Everyone of your Team is Brilliant.

I genuinely was amazed by what I saw when I came down to collect the van. The Racking on the N/S was not right. I honestly thought I was going to be going back in the old van and returning a week or so later. But your Team had the Racking out and back in and complete by lunch. That was Very Impressive. Every company has jobs that don't go quite right but it's how you overcome these problems that counts. There was no fuss, no problems. stock was checked and once confirmed all available was all done in very quick time and no fuss, problem. Your Staff are a real Credit to you, Again Thank you.
Contact Us
Please complete the contact form and click send message, alternatively you can telephone to speak to us or send an email.